GOOD NEWS! All of our pubs have spaces to fit the needs of your events!
---
Our top team of managers and staff have extensive experience of hosting events such events as:
Beer Festivals

,

Live Music

,

Quiz Nights

,

Weddings

,

Comedy Nights

,

Weddings

,

Private Dinners

,

Pizza Parties

, and so much more! Here's a brief snapshot of some of the events we have hosted:
---
Weddings at The Cambridge Blue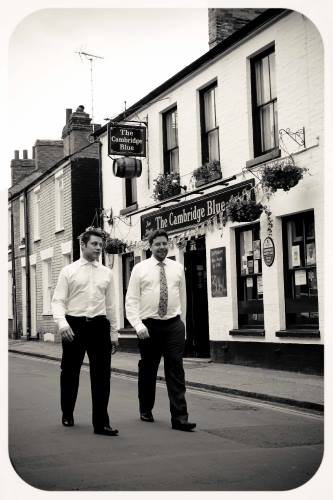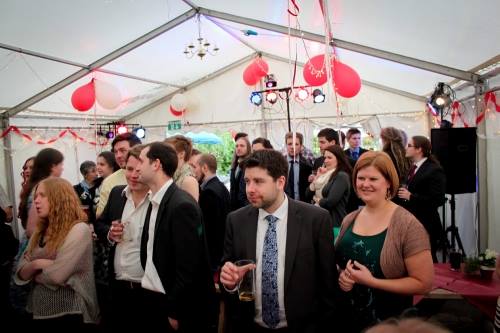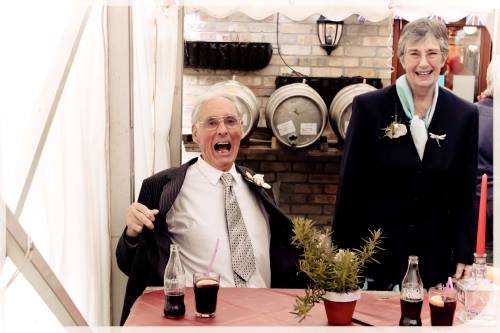 We are happy to provide and organise as much or as little as you want! Our marquee can serve as a private-hire space for large groups, providing seating for over 100 guests, and we even have our own private bar which can be stocked to order for your special day! Email us: blue@cambridge.pub
Events at the Blue Moon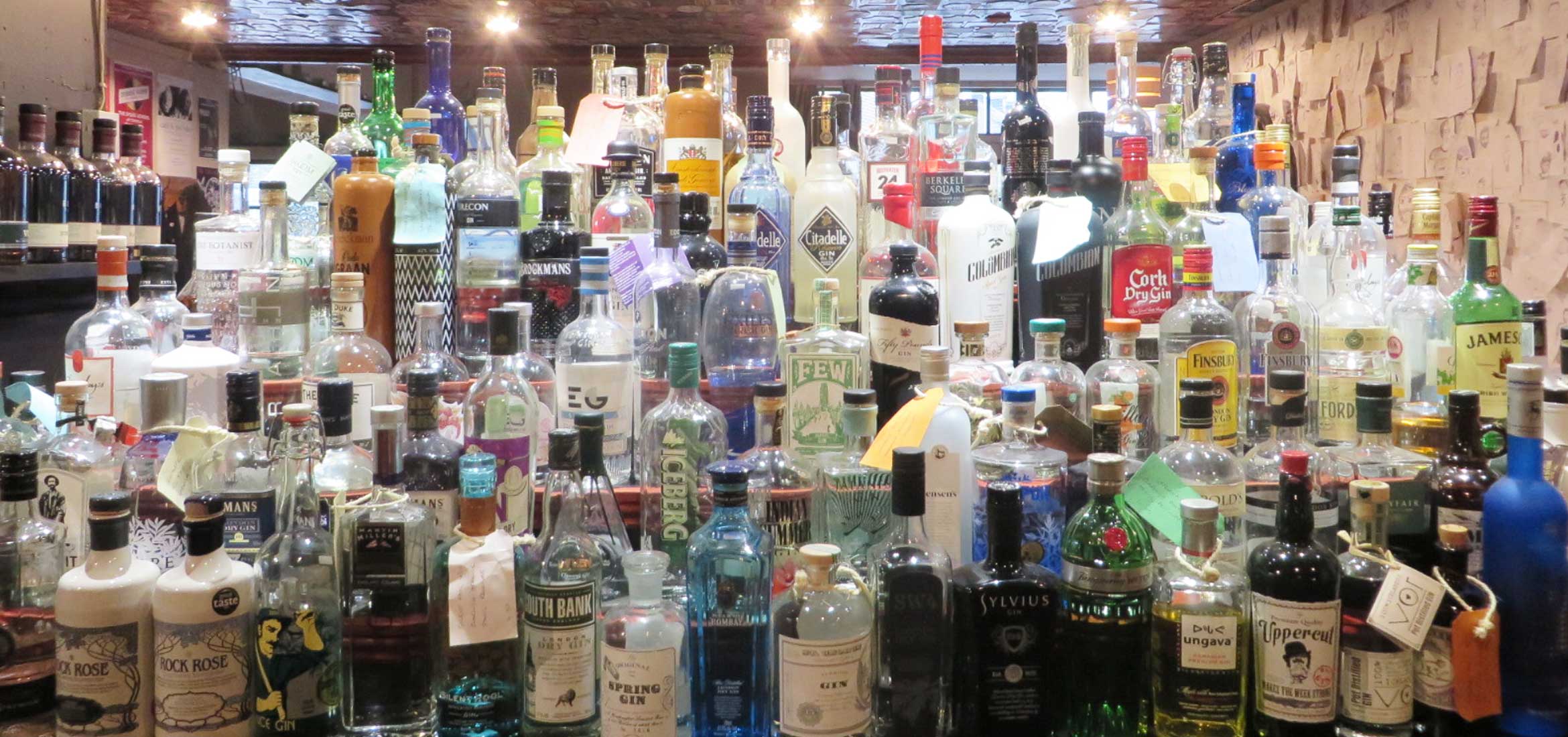 The Blue Moon serves up a loads of spirits and has a licence until later than most other pubs. It's a great space in the back bar and hosts loads of events, check Facebook for the monthly list. Don't just take our word for it, The Guardian seem to think we're doing a pretty good job! It also recongises the 10 best craft beer bars in Cambridge. Give us a call on 01223 500238 to plan your event.
Functions at The Three Horseshoes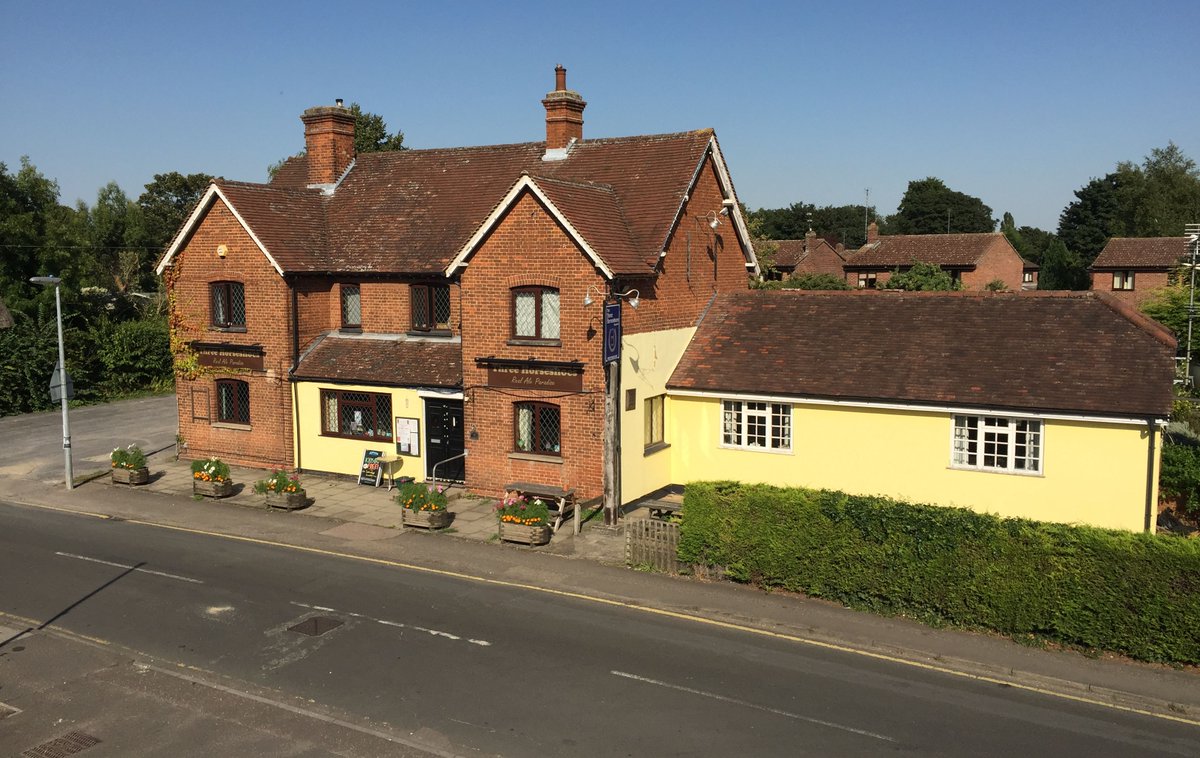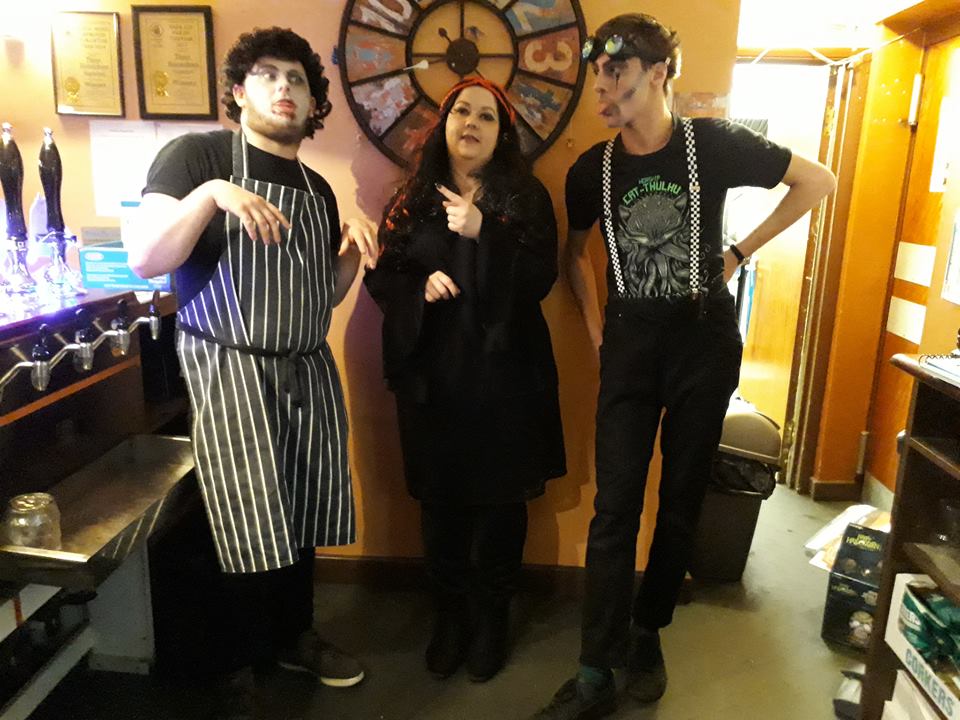 Situated in the leafy village of Stapleford, The Three Horseshoes is an ideal venue for family gatherings, bar games and even the odd hotrod meet-up! It's got great transport links, the Citi 7 bus goes right past and Shelford train station is a 12 minute walk. We have a great bar menu and can cater for large parties in the function room which backs on to the garden. Call us on 01223 503402
Beer tasting at The Cambridge Blue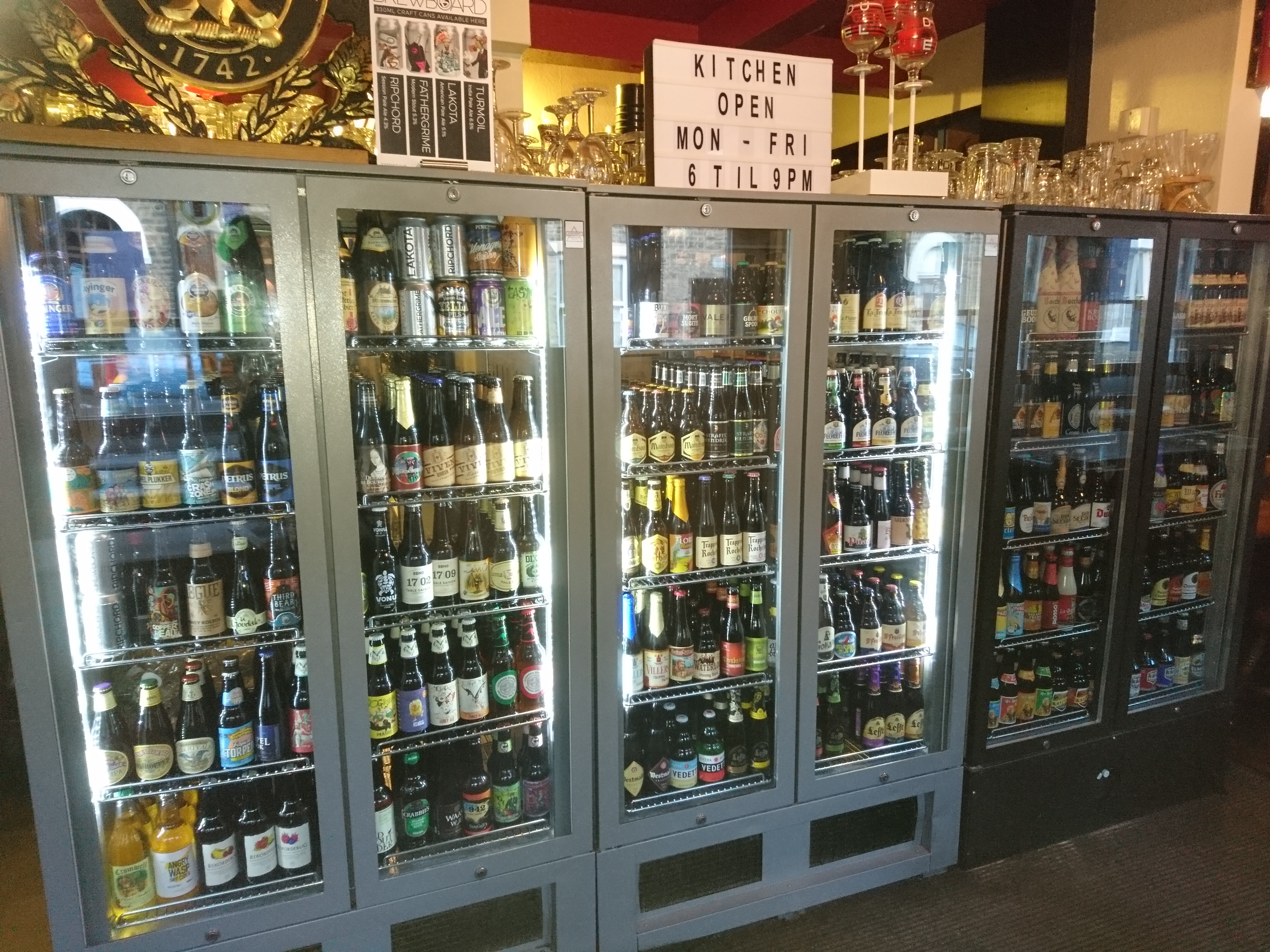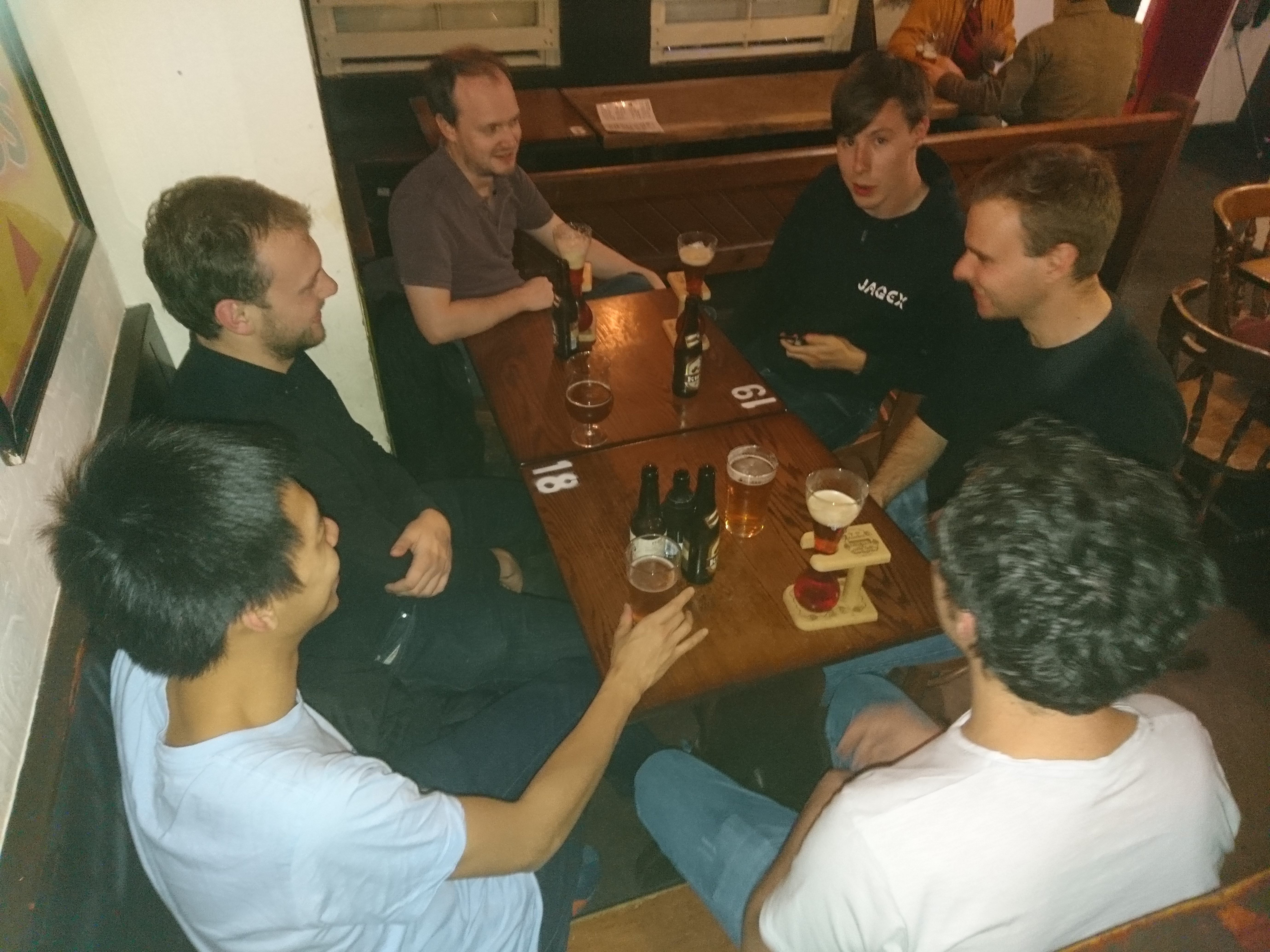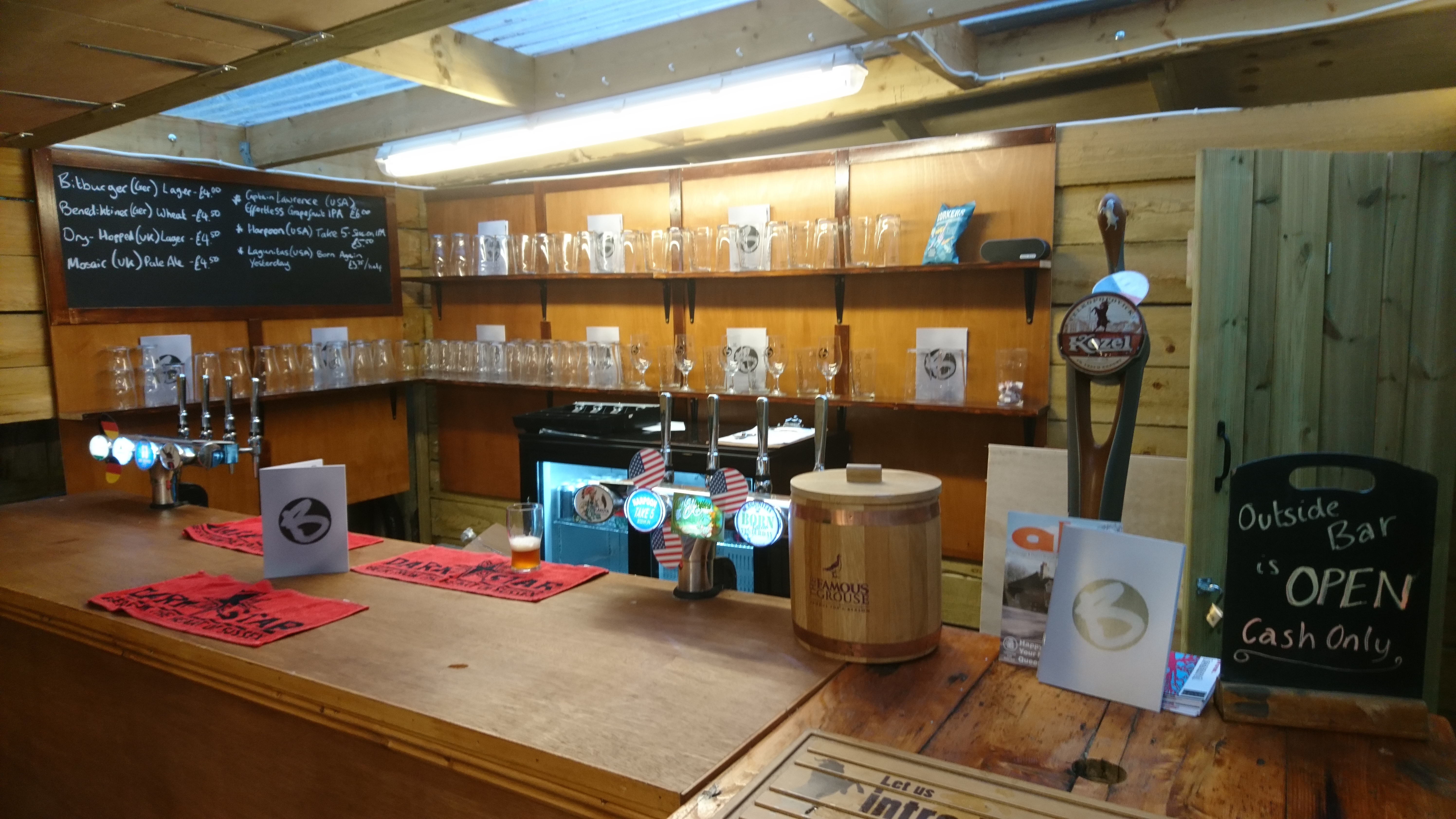 As well as being Real Ale Paradise, The Blue has over 200 bottled beers and a garden bar. We cater for everything from private tutored tastings to full-scale bar takeovers in our garden bar adjoining the marquee. Why not get all your mates together and serve up 8 of your favourite keg beers! Email blue@cambridge.pub to organise your beery night out!
Sunday Roasts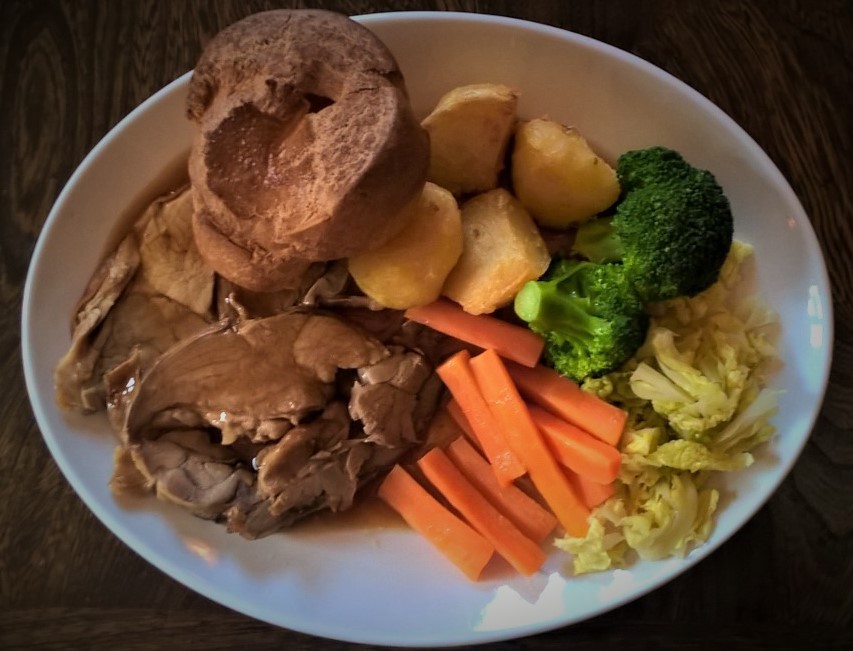 The Three Horseshoes and The Royal Standard serve up roasts every Sunday. The Royal Standard is often very busy and it's always best to book for large parties, however walk-ins are always served as well. The Three Horseshoes is a great place for a family Sunday Roast, benefiting from a large garden and a function room overlooking it. Plenty of seating for all!