The Cambridge Blue Pub
New Spring Menu
SUMMER BEER FESTIVAL 2017
27th June – 2nd July
One of Cambridge's enduring institutions; generations of happy customers.
Multi-CAMRA-Award-Winning Freehouse
Cambridge's Real Ale Paradise
MOTHER'S DAY – 26th March 2017
Book now on 01223 471680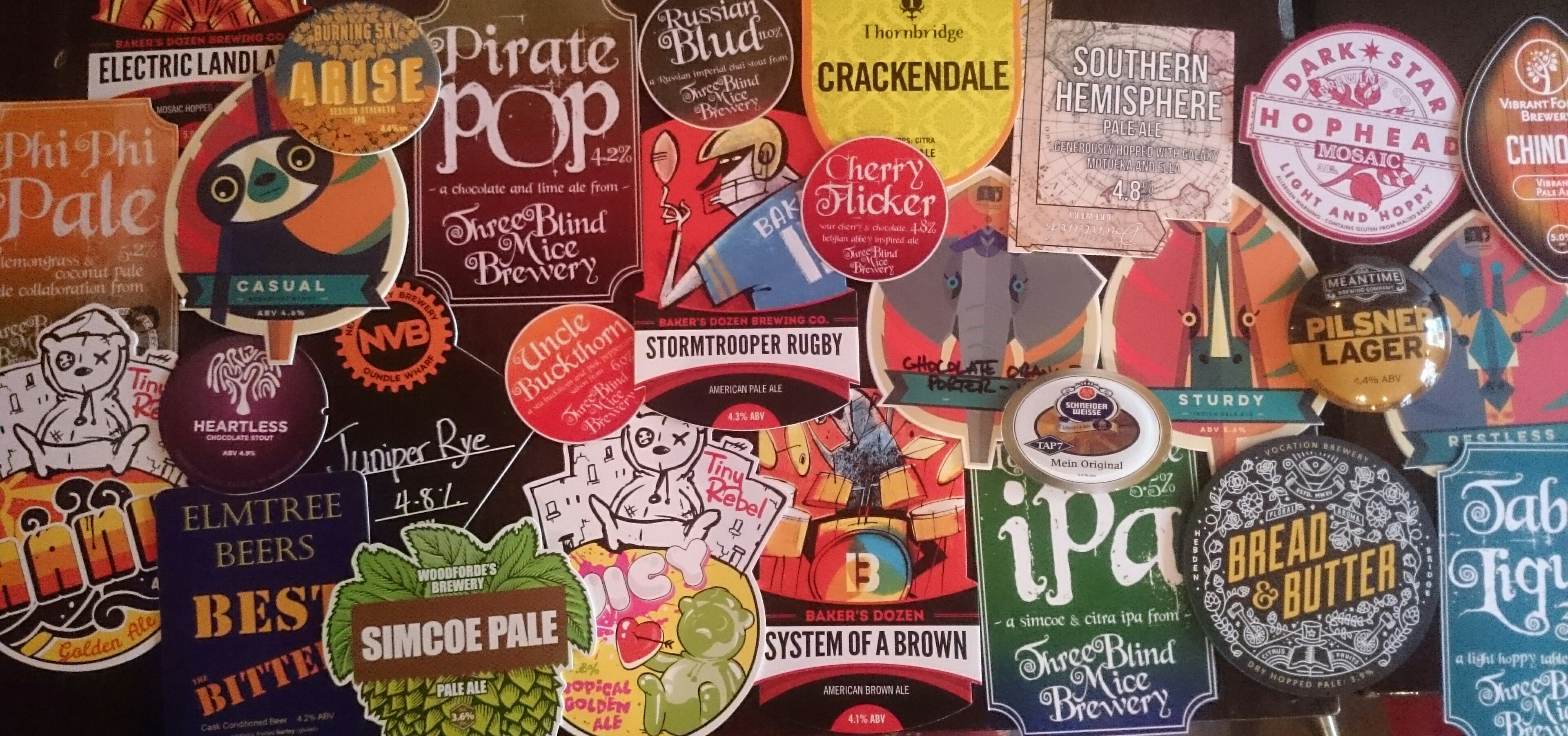 Latest News & Events
---
2/2/17 – Whisky Tasting
Featuring the Highland Park distillery, we'll have some special malts for you to try from all over Scotland and maybe further afield!. This will be a ticketed event so stay tuned!
26/1/17 – Australia Day
Roo & Root burgers on the specials board (strewth Sheila, it's too bloody cold for a barbie!), Coopers, Little Creatures and Bundaberg cocktails.
25/1/17 – Burns Night
Haggis, neeps and tatties, Balmoral chicken, and cranachan will be on the menu. Why not sample one of our top-shelf single malts? We'll have a few recommendations ready for you.
---
We're in the News, Festive Drinks Anyone?!
The Guardian recently wrote an article naming the Top 10 Festive Pubs in the UK. We're very humbled by this, there are some very well revered pubs in this list! So in celebration, we have put more lights up and brought some beery Christmas jumpers! Our spiced cider and mulled wine will be available throughout December, both are our own secret recipes and definitely not watered down versions, so drink responsibly and with caution! Also, if you're in Edinburgh do check out the Bow Bar, it's epic.
---
Find out all the latest news on our Social Media
New Year's Eve at the Blue
We'll be drinking in the New Year in style here, but if you fancy a dance and a really late one, The Blue Moon is having their regular night Shake Your Tailfeather.
Food
Our mission is to balance good home-cooked dishes with the classics to be found in the traditional pub.
If you would like to book for a large group (anything over 12), please email the pub, or to speak to someone, call us on 01223 471680.
You'll find burgers, pies and more to be enjoyed if you fancy something simple and hearty. We have a small selection of dishes created monthly by our chefs to keep them entertained and out of trouble, as well as ever-changing specials displayed on the board opposite the front bar as you enter the pub.
Click HERE for our Menu
A vast selection of fine beverages
Needless to say, our focus is Real Ale, however we also stock a good range of Real Cider and Perry, having won Cider/Perry Pub of the Year for Cambridge 2012 and 2016.  We tend to stock 6 or 7 ever-changing ciders but always have a good  balance of sweet, medium, dry and occasionally a flavoured cider.
'Craft Beer'? Whatever your definition of it is, we have loads of it! Most people mean beer from keg taps rather than  hand-pump or served by gravity (straight out of the barrel), a method of dispense normally associated with lager. Whatever your personal opinions on non-cask-conditioned beer, we aim to provide a good balance of European lagers and new beer from the UK market.
Wine drinkers are not forgotten here, our small range comes hand-picked by our managers and the lovely folks at Bacchanalia, one of Cambridge's elite independent wine merchants.
Aperatif? Our shelves are stocked with over 70 single malt Scotch whiskies (and a few whiskeys for good measure) to dazzle you while you are standing at the bar. We have a few gins to choose from but let our sister pub The Blue Moon to act as our Gin Palace. A small selection of Rums and Bourbons add a little sweetness to our selection.
It's fair to say that we'll probably be able to find something you like!
Real Ales
Regular beers from Dark Star, Woodforde's and Nene Valley. Rotating new beers from Three Blind Mice, Mighty Oak, and many thousands more.
Wines
A small but fine selection from our friends at Bacchanalia, encompassing French, New Zealand, Chilean and Italian varieties.
Malt Whiskies
GET IN TOUCH TO JOIN OUR WHISKY CLUB
A wide selection including some rarer and older expressions from all over Scotland. Occasional guest appearances from Irish and if you're really lucky, Japanese distilleries.
Contact Us
The Cambridge Blue
85-87 Gwydir St,
Cambridge,
CB1 2LG
01223 471680
blue@cambridge.pub
Normal Opening Hours:
Mon – Sat 12 – 11pm
Sun 12 – 10.30pm
Our Food Service Times:
Mon – Sat 12 – 10pm
Sun 12 – 9pm