Changes to our food service times for the Bank Holiday Weekend
Sunday 30th April: Sunday Roast 12 – 5
Monday 1st May: Barbecue
The Cambridge Blue Pub
One of Cambridge's enduring institutions; generations of happy customers.
Multi-CAMRA-Award-Winning Freehouse
Cambridge's Real Ale Paradise
SUMMER BEER FESTIVAL 2017
27th June – 2nd July
Next Whisky Socials:
Glenfiddich: Expect the Unexpected – 4th May – CLICK HERE FOR TICKETS
Balvenie… and Cheese. Yes, Cheese. – June, date TBC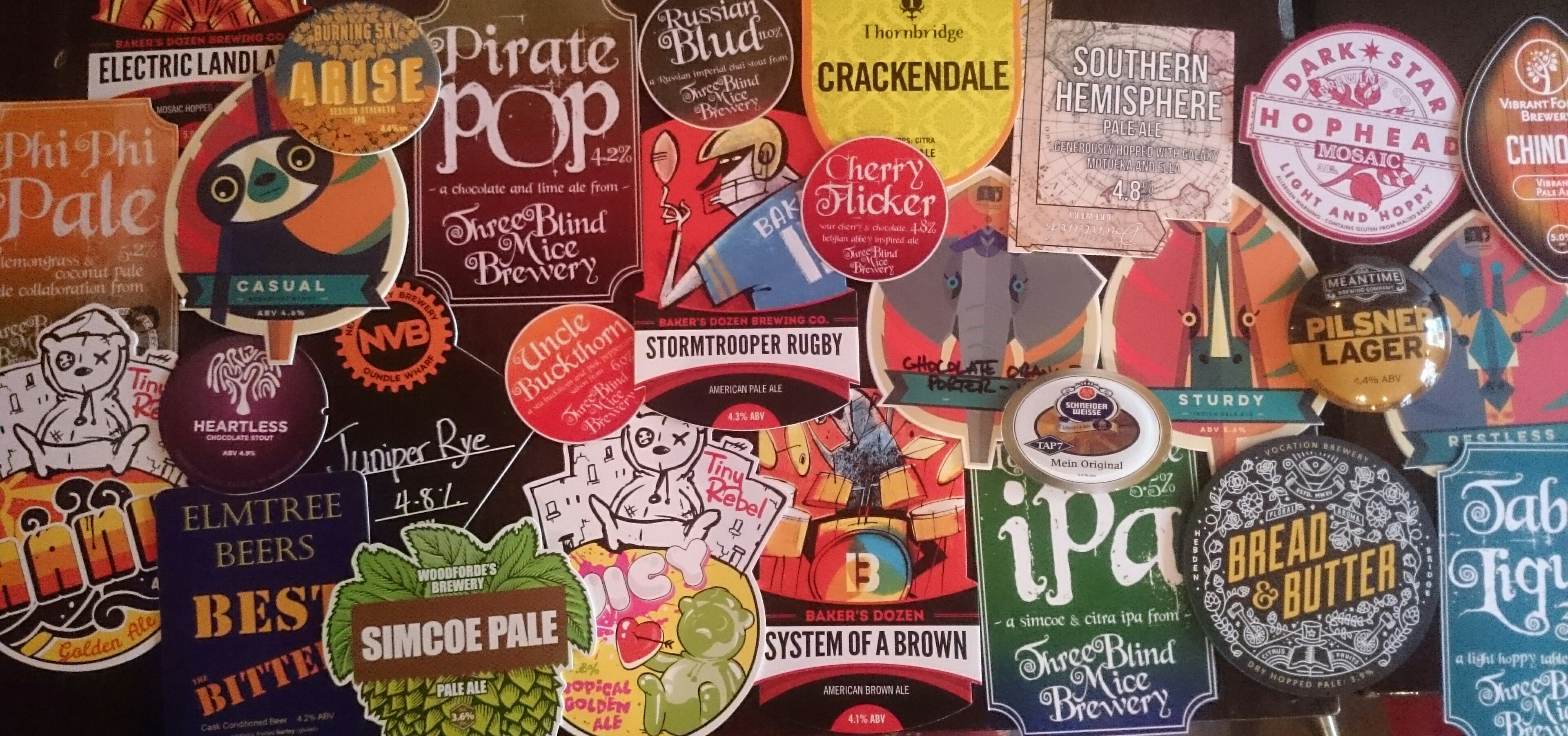 Latest News & Events
---
Early May – Whisky Social – Glenfiddich: Expect the Unexpected
We will be guided through some of the range expressions offered by Glenfiddich, some new ones as well as a couple of classics. This is more than just drinking whisky, our guide from Glenfiddich lives and breathes whisky and has in-depth knowledge that you won't find just by looking at the tasting notes. The idea of the Whisky Social is to bring the whisky to you, and you enjoy it. This is your night and we bring the best person available to host it, so part of the idea is that afterwards, our ambassador will be around to talk whisky and get involved, not simply take questions from the floor.
27th June – 2nd July – Summer Beer Festival
Many many beers from all over the UK and probably some international beers too!
---
Find out all the latest news on our Social Media
Food
We offer simple, high-quality food to accompany our extensive range of drinks.
Sharing platters, ciabatta sandwiches, chips, sausage rolls and pork pies are available
A vast selection of fine beverages
Needless to say, our focus is Real Ale, however we also stock a good range of Real Cider and Perry, having won Cider/Perry Pub of the Year for Cambridge 2012 and 2016.  We tend to stock 6 or 7 ever-changing ciders but always have a good  balance of sweet, medium, dry and occasionally a flavoured cider.
'Craft Beer'? Whatever your definition of it is, we have loads of it! Most people mean beer from keg taps rather than  hand-pump or served by gravity (straight out of the barrel), a method of dispense normally associated with lager. Whatever your personal opinions on non-cask-conditioned beer, we aim to provide a good balance of European lagers and new beer from the UK market.
Wine drinkers are not forgotten here, our small range comes hand-picked by our managers and the lovely folks at Bacchanalia, one of Cambridge's elite independent wine merchants.
Aperatif? Our shelves are stocked with over 70 single malt Scotch whiskies (and a few whiskeys for good measure) to dazzle you while you are standing at the bar. We have a few gins to choose from but let our sister pub The Blue Moon to act as our Gin Palace. A small selection of Rums and Bourbons add a little sweetness to our selection.
It's fair to say that we'll probably be able to find something you like!
Real Ales
Regular beers from Dark Star, Woodforde's and Nene Valley. Rotating new beers from Three Blind Mice, Mighty Oak, and many thousands more.
Wines
A small but fine selection from our friends at Bacchanalia, encompassing French, New Zealand, Chilean and Italian varieties.
Malt Whiskies
GET IN TOUCH TO JOIN OUR WHISKY CLUB
A wide selection including some rarer and older expressions from all over Scotland. Occasional guest appearances from Irish and if you're really lucky, Japanese distilleries.
Contact Us
The Cambridge Blue
85-87 Gwydir St,
Cambridge,
CB1 2LG
01223 471680
blue@cambridge.pub
Normal Opening Hours:
Mon – Sat 12 – 11pm
Sun 12 – 10.30pm
Our Food Service Times:
Mon – Sat 12 – 10pm
Sun 12 – 9pm