The Cambridge Blue
One of Cambridge's enduring institutions; generations of happy customers.
Multi-CAMRA-Award-Winning Freehouse
Cambridge's Real Ale Paradise: with up to 14 real ales, 12 keg beer and 7 real ciders on at any one time. You'll find it difficult to find something you don't like here! 
Along with an array of gins and other spirits (and one of the largest whisky collections in the city). Along with our three fridges filled with hundreds of Belgian beers of all styles.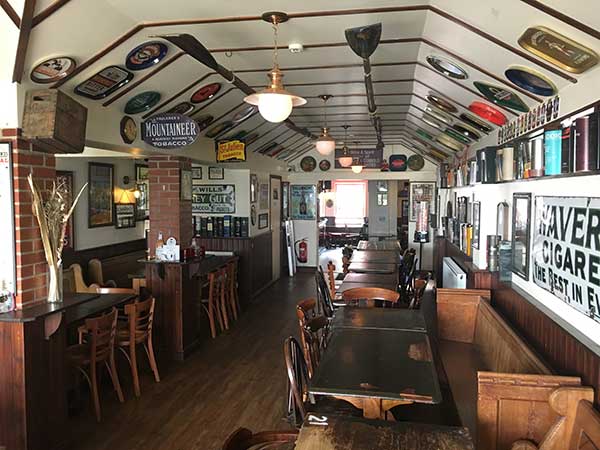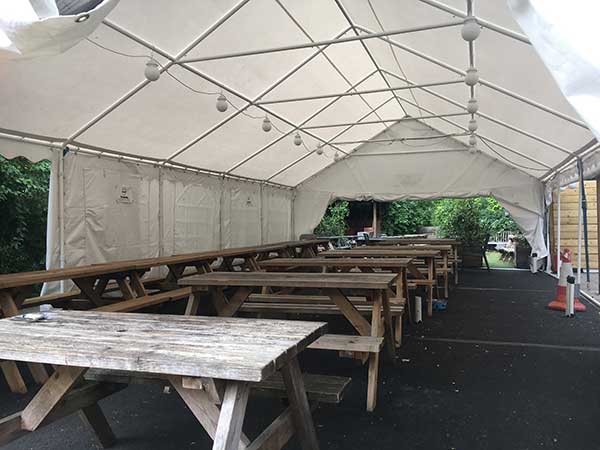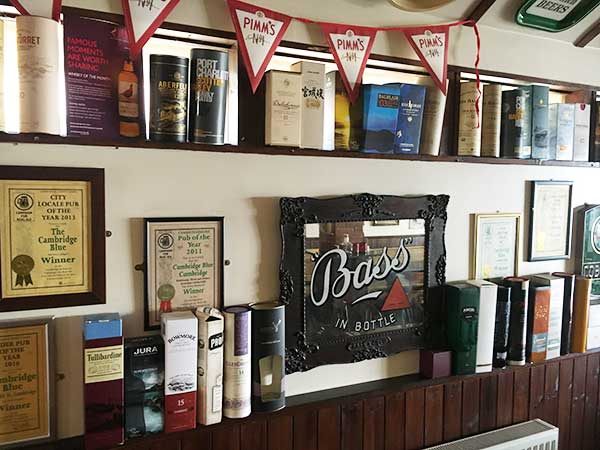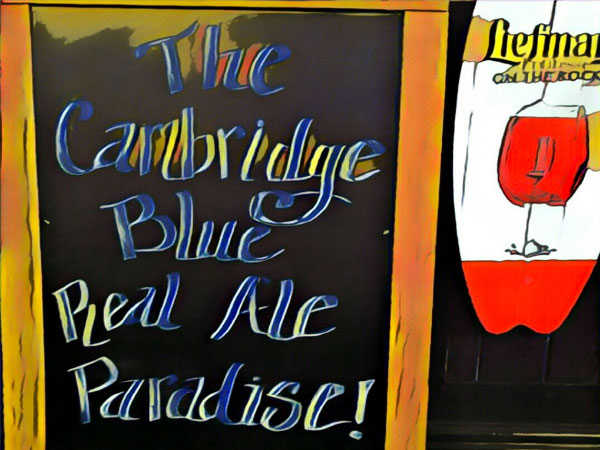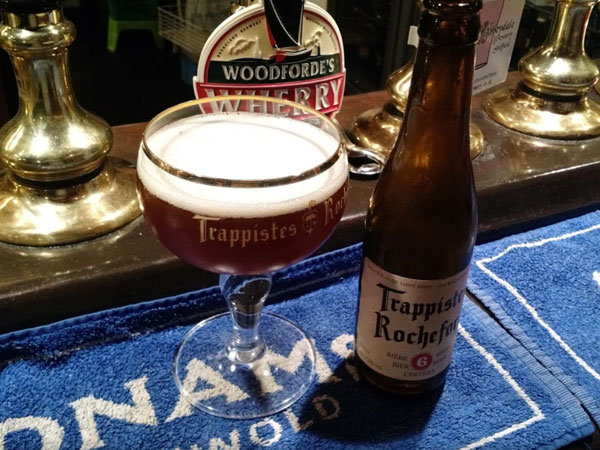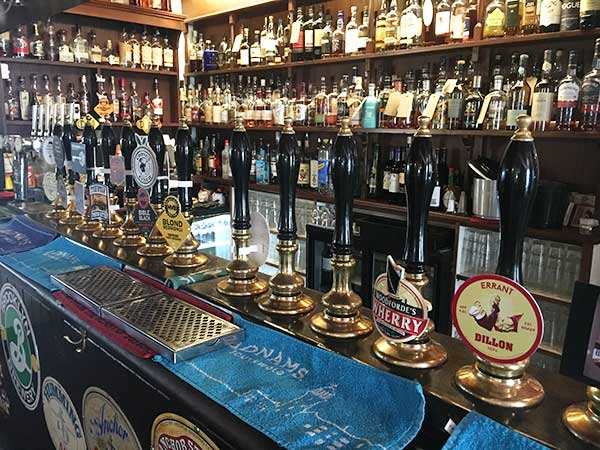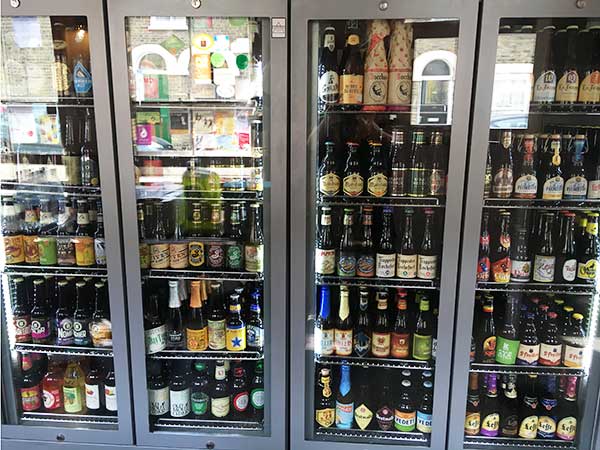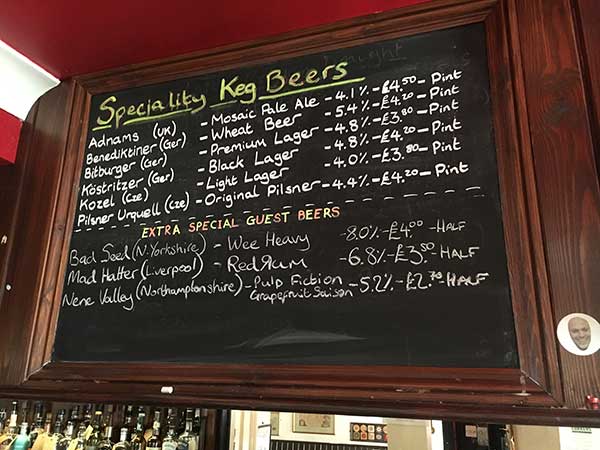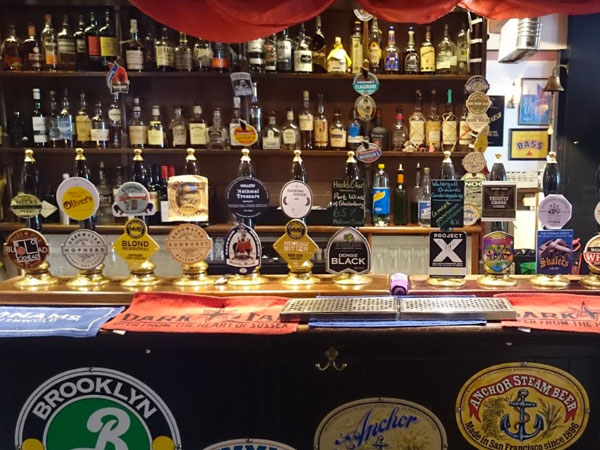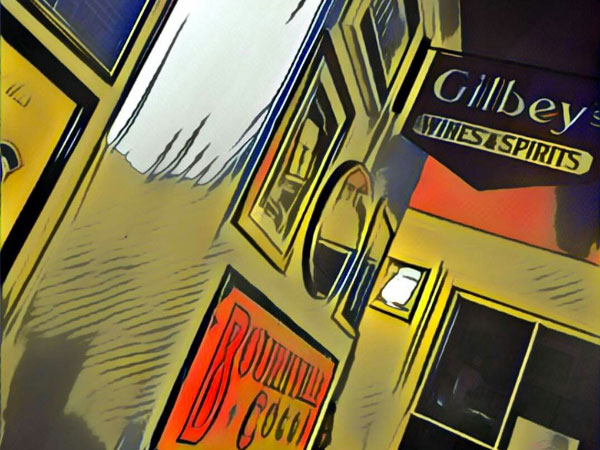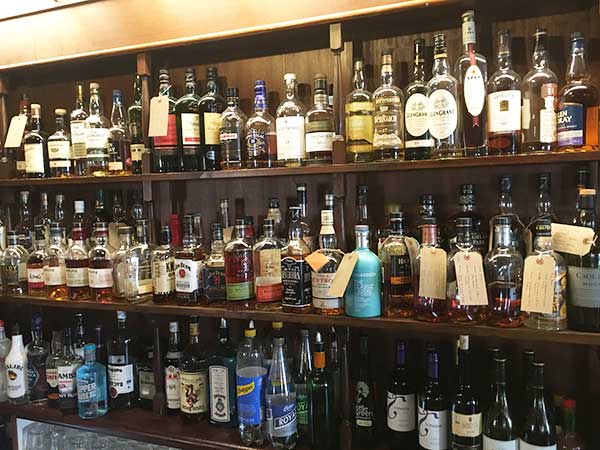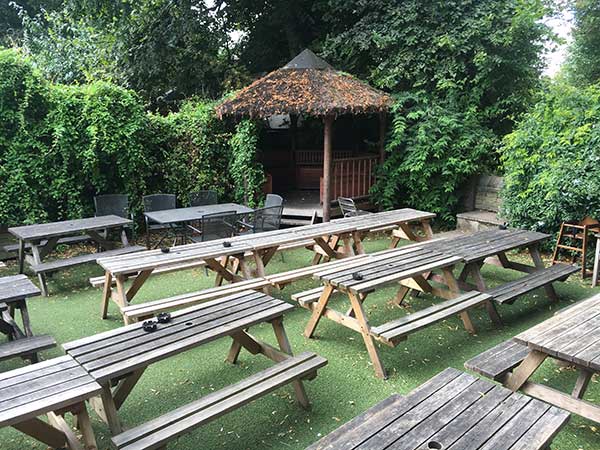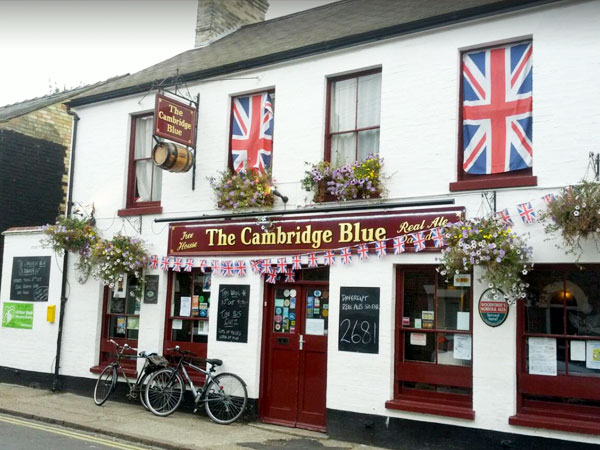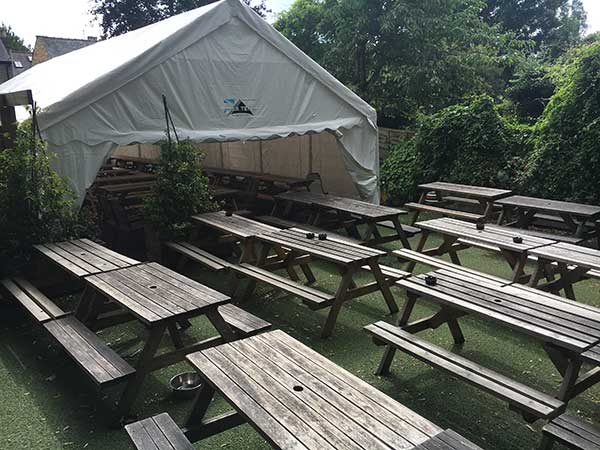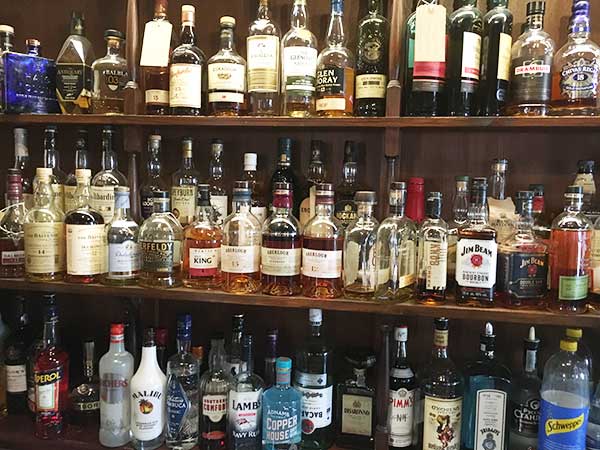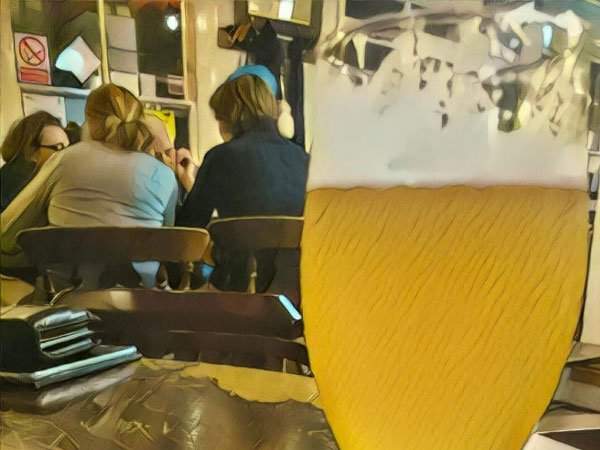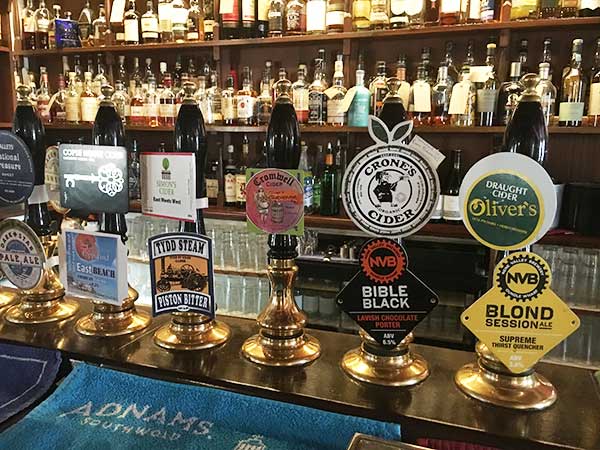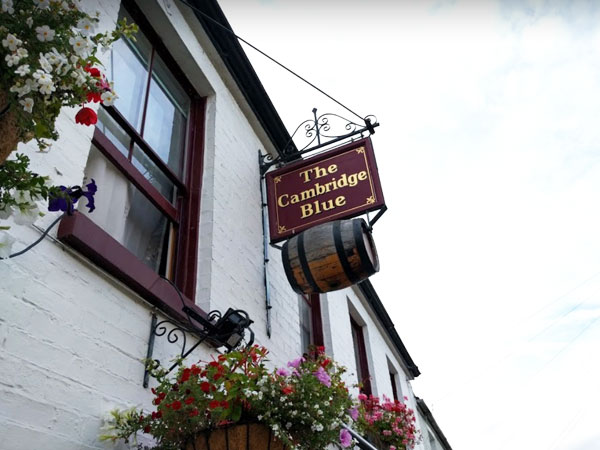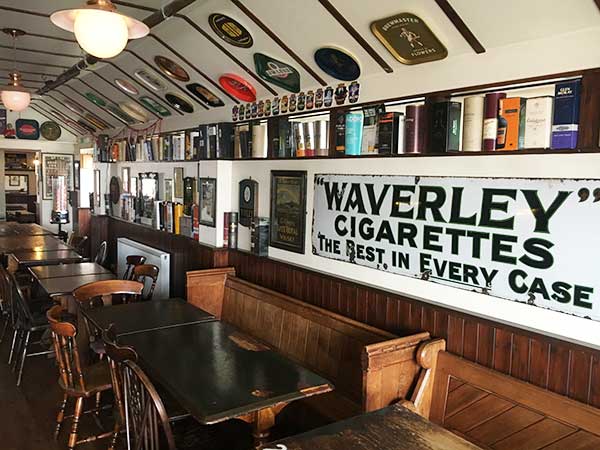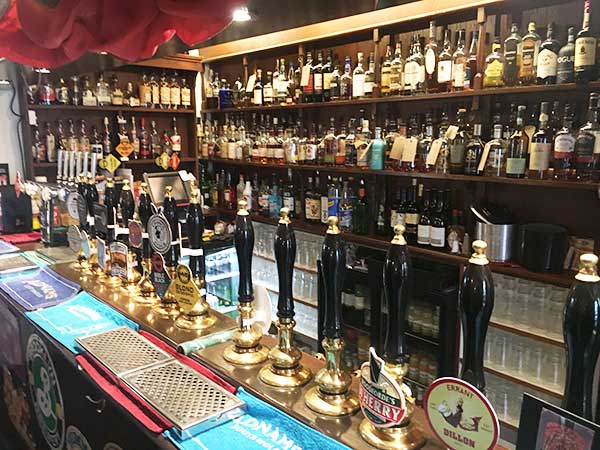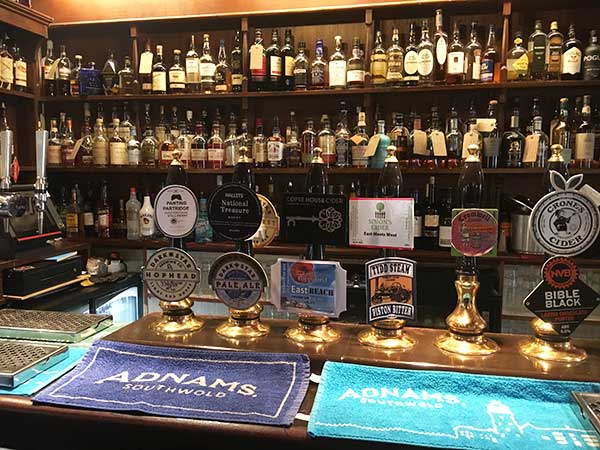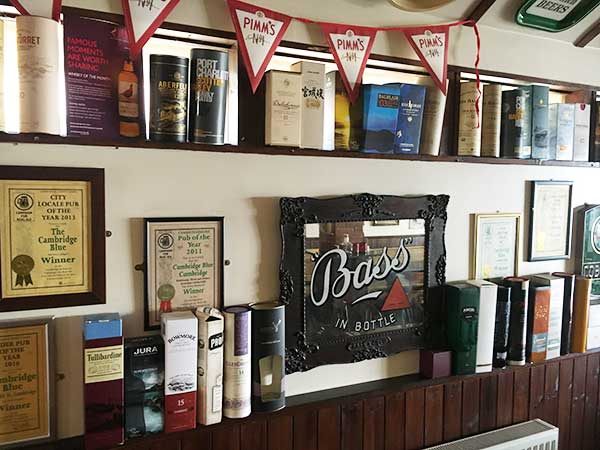 GOOD NEWS!
The kitchen is open again. We are now serving food by the amazing Gorilla & Lamb. A selection of amazing burgers, sides and dessert.
The kitchen is open from noon all day every day!
Please note the kitchen is card only. And ordering is via QR code on your tables.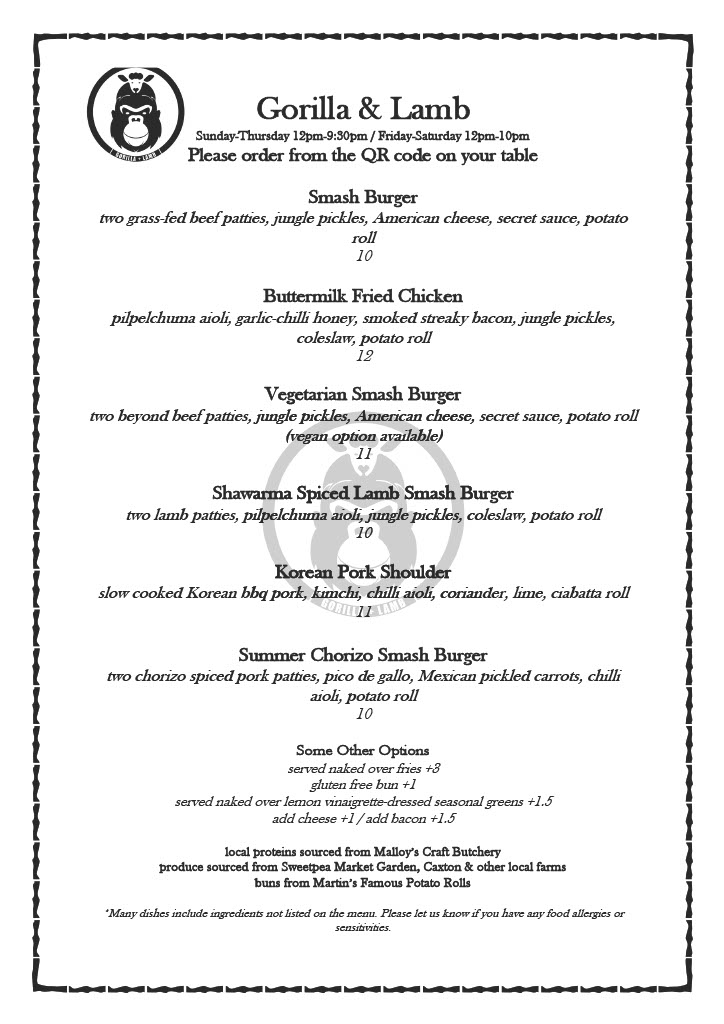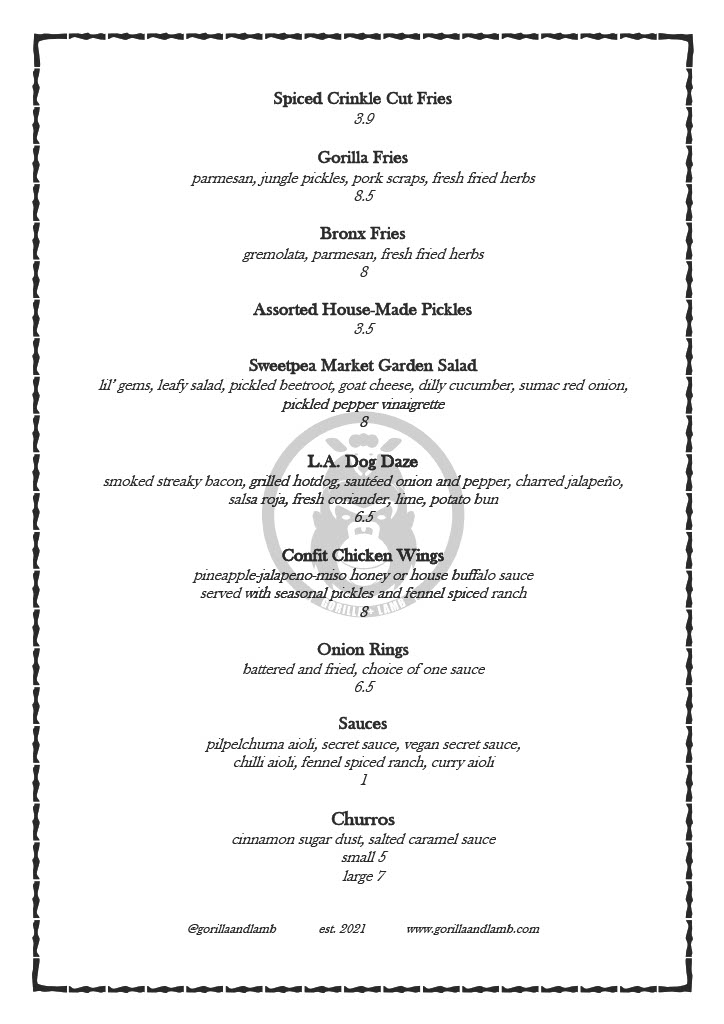 A vast selection of fine beverages
Needless to say, our focus is Real Ale, having up to 14 on at one time is no small feat! However we also stock a good range of Real Cider and Perry, having won Cider/Perry Pub of the Year for Cambridge 2012 and 2016.  We tend to stock 6 or 7 ever-changing ciders but always have a good  balance of sweet, medium, dry and occasionally a flavoured cider.
'Craft Beer'? Whatever your definition of it is, we have loads of it! Most people mean beer from keg taps rather than hand-pump or served by gravity (straight out of the barrel), a method of dispense normally associated with lager. Whatever your personal opinions on non-cask-conditioned beer, we aim to provide a good balance of European lagers and new beer from the UK market.
Wine drinkers are not forgotten here, our range includes wines from Italy, Chile, New Zealand and the US, comes hand-picked by our managers and the lovely folks at Cambridge Wine Merchants, a multi award winning company.
Aperatif? Our shelves are stocked with over 70 single malt Scotch whiskies (and a few whiskeys for good measure) to dazzle you while you are standing at the bar. Fancy a gin, we have over 20 different choices and a lot of flavours, but we'll let our sister pub The Blue Moon be our gin palace. A small selection of Rums and Bourbons add a little sweetness to our selection.
It's fair to say that we'll probably be able to find something you like!
Real Ales
Regular beers from XT Brewery, Adnams and Nene Valley. Rotating new beers from many local breweries including Three Blind Mice, Turpins and more, and many many more from far and wide!
Bottled Beers
Our beer fridges house one of Cambridge's biggest selection of Belgian Trappist beers along with other choices too. For a list please follow this link
Wine
A small but fine selection from our friends at Cambridge Wine Merchants, encompassing French, New Zealand, Chilean and Italian varieties.
Spirits
We have a wide selection of different spirits available, please follow this link to see the list. Note: the list is not exhaustive and other options may be available.
Malt Whiskies
A wide selection including some rarer and older expressions from all over Scotland. Occasional guest appearances from Irish and if you're really lucky, Japanese distilleries. Please follow this link for our current list.
Contact Us
The Cambridge Blue
85-87 Gwydir St,
Cambridge,
CB1 2LG
01223 471680
Normal Opening Hours:
Bar
Mon-Sat: 12-11pm
Sun: 12: 10:30pm